Are you a model who want to have your photos taken safely and professionally underwater?
We will discuss what kind of photos you want and the best way to achieve each shot. Rest assure if you can't hold your breath for a long time underwater, I will introduce you to some breath holding techniques before the shooting.
Do you just want to express yourself underwater while we photograph your creativity?
Be wild and free. Our safety freedivers will look after you while we photograph you underwater expressing yourself the way you want to.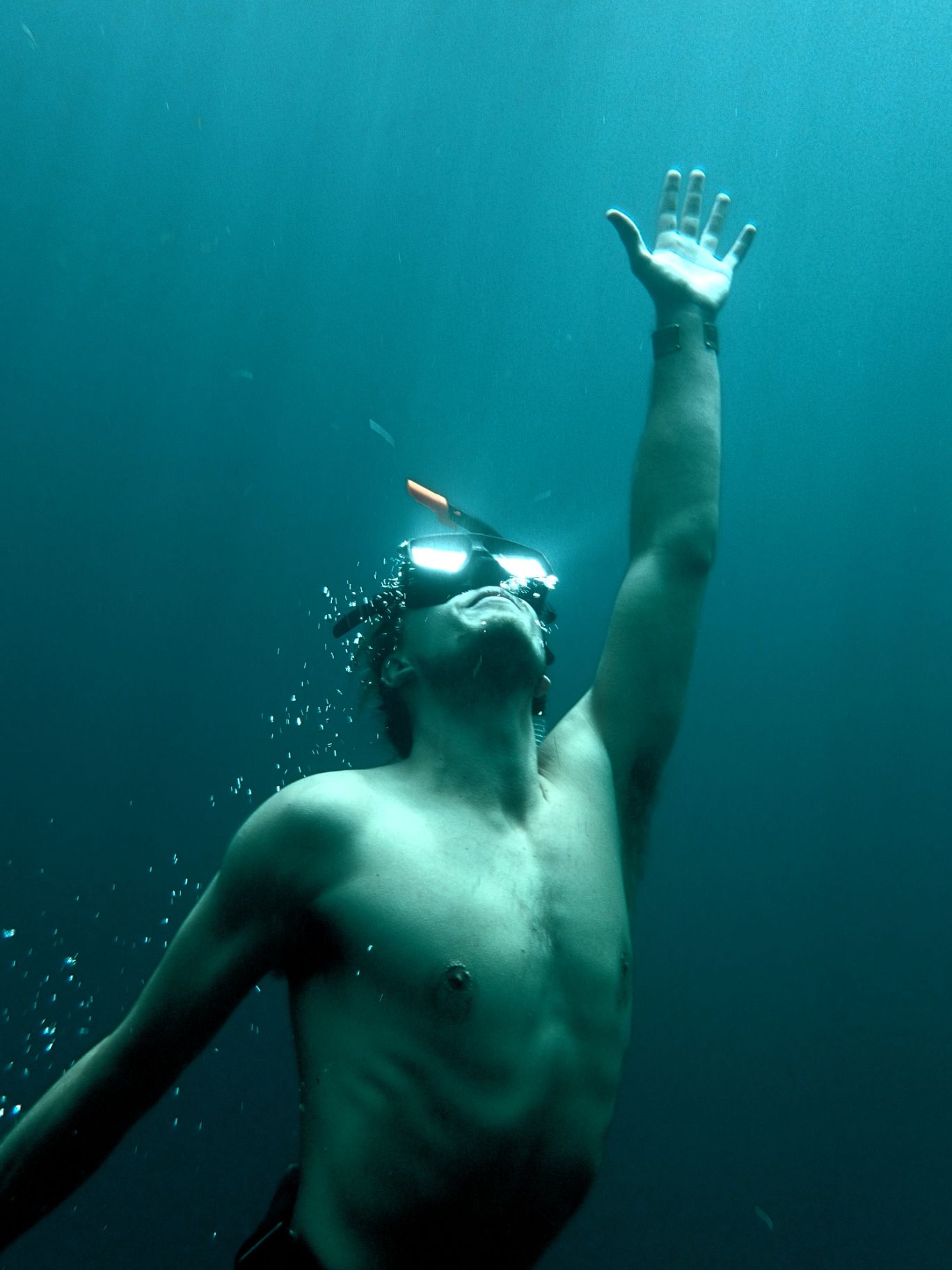 Are you a freediving athlete who would like to be photographed during your performance?
We too are freediving athletes. We can provide you with a safety buddy during the underwater photo shoot so you can focus entirely on your form to get the best shots possible.
do you represent a brand and want your product shot underwater?
Freediving is the new cool. Impress your audience and attract their attention by getting your brand or product featured at depth in the big blue ocean.