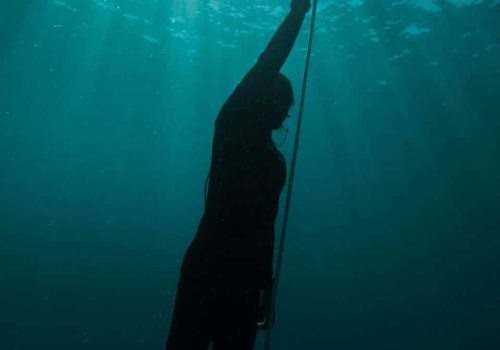 You are an experienced freediver looking to work on a particular aspect of your freediving or just finished a freediving course and want to improve your techniques to make your journey underwater more enjoyable.
Get started with underwater photography on a breath-hold. Learn how to capture stunning images underwater, master lighting, composition and post-processing techniques.
Physical conditioning exercises to prepare yourself physically for depth disciplines or improve freediving performance in general.
Is your mind what is keeping you from reaching new depths or times? Learn how to break through your mental barriers.
Breathing and breath-holding exercises to help you improve your CO2 and O2 tolerance in a more effective and time-efficient way than the standard CO2 and O2 tables.
Like abs, breath holds are also made in the kitchen. Learn what to eat to help you improve your breath holds.
You have reached your equalization failure depth? Learn how to overcome equalization barriers and issues to freedive deeper.
How nice would it be to be able to equalize without pinching the nose? Learn how to do the BTV/VTO to equalize hands free without having to pinch your nose.
Drop the mask and learn how to freedive more comfortably with a nose clip.
Unleash the sea gypsy in you. Learn how to freedive without fins and experience the purest form of freediving.